An always-on print campaign for BA short-haul flights
A British Airways partnership with eBay which allowed customers to see where they could go, compared with the price of popular auction items. A suite of targeted banners were created alongside a mini BA site hosted on eBay.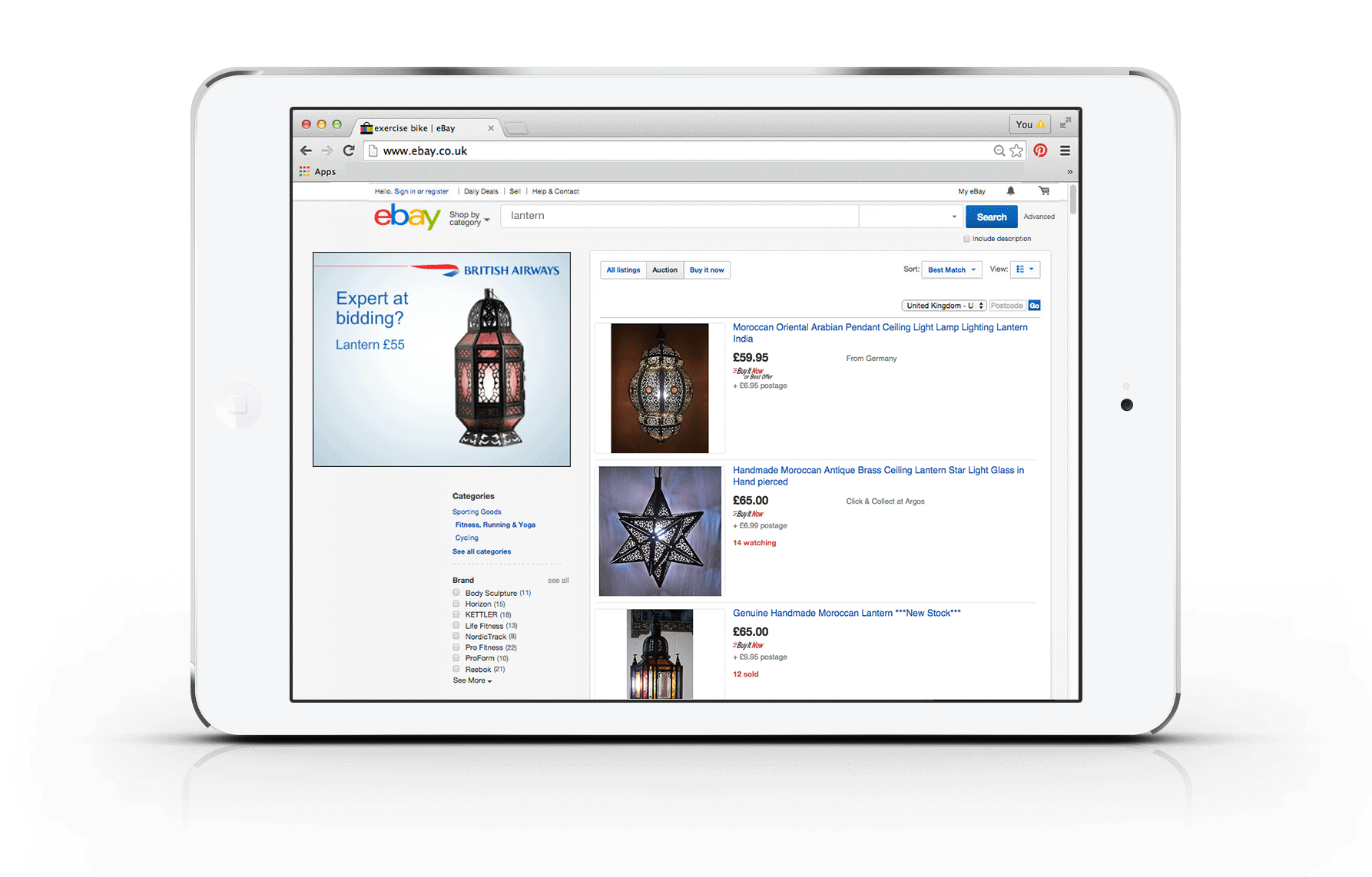 The mini site allowed customers to compare the price of an eBay item with flights and holidays. They were encouraged to impulse buy destinations instead of items they didn't need. A tap of the 'seize the moment' button landed them on a page showing destination facts in the form of figures.
Ongoing comms to British Airway's Executive Club members